Traineeship takes Tahlia in a new direction
/ Success Story
Tahlia Warren-Brand's business studies through South West TAFE have opened her eyes to a world of new possibilities.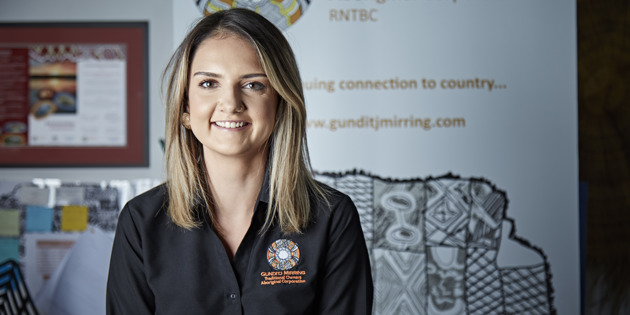 She has just completed a traineeship at Gunditj Mirring Traditional Owners Aboriginal Corporation in Portland and is now studying a Graduate Diploma of Land and Sea Country Management at the National Indigenous Knowledges Education Research Innovation (NIKERI) Institute.
She said the Certificate III in Business had helped her in every aspect of her work which included writing new policies, compiling the organisation's annual report and managing the Budj Bim World Heritage celebrations in Heywood.
Tahlia said she loved working at Gunditj Mirring and was passionate about helping her community.
"My studies at South West TAFE changed my life and encouraged me to want to learn more. It has reminded me of the importance of education and training.
"I hope that with the skills I have developed from my training I can develop a mentoring or networking system for the young Indigenous members of my community to assist with their education and training," she said.
Tahlia said she was excited to win the 2019 Koorie Student of the Year award at South West TAFE's annual Graduation and Awards Ceremony in March, 2020 and was now looking forward to continuing her studies to see where they would lead her.