Traineeship takes Tahlia in a new direction
/ Success Story
Tahlia Warren-Brand is taking on the challenge of a new course at university following a traineeship through South West TAFE.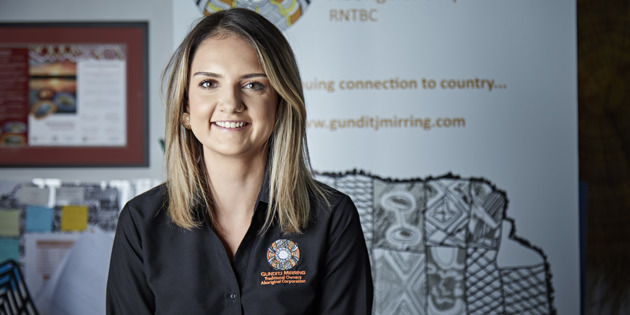 TAHLIA Warren-Brand's traineeship in business opened her eyes to a world of new possibilities.
She will complete her traineeship at Gunditj Mirring Traditional Owners Aboriginal Corporation in Portland in June and is excited to have just been offered a position in the Graduate Diploma of Land and Sea Country Management at the Institute of Koorie Education.
During her traineeship Tahlia was involved in writing new policies and was instrumental in organising the Budj Bim World Heritage celebrations in Heywood where more than 250 people were in attendance.
Tahlia said she also assisted in compiling the organisation's annual report, designing letters to government representatives and dealing with customer enquiries.
Tahlia said she loved working at Gunditj Mirring with like-minded people and hoped that her positivity helped everyone around her.
Tahlia was excited to win the 2019 Koorie Student of the Year award at South West TAFE's annual Graduation and Awards Ceremony in March, 2020.
She is looking forward to continuing her studies to see where they will lead her.