Caitlin follows her dream of a career in nursing
/ Success Story
Caitlin Cook completed the Diploma of Nursing at South West TAFE and still can't believe that she's a qualified nurse.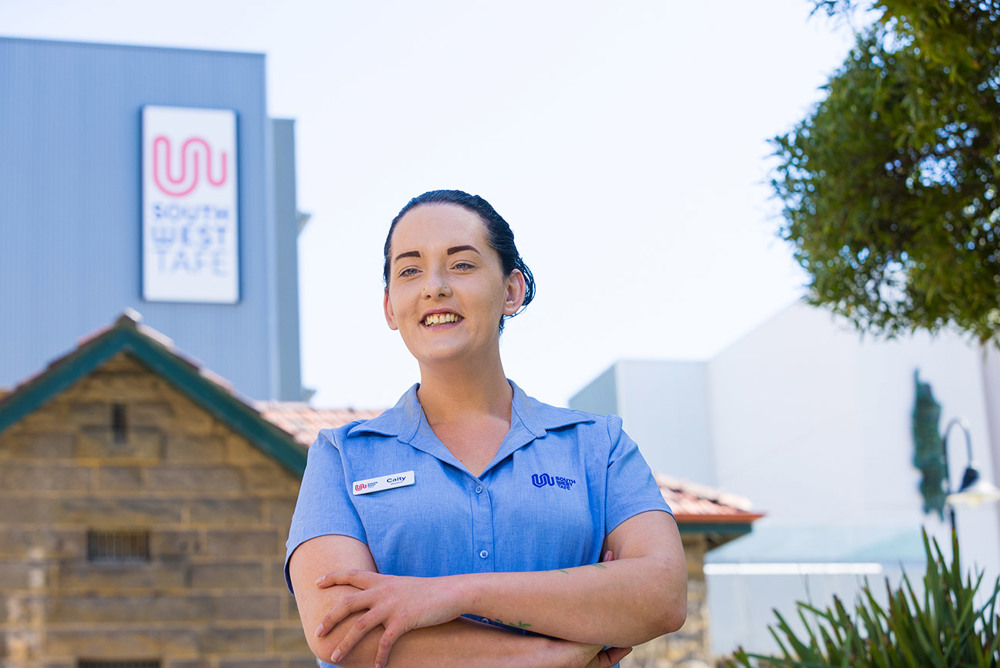 "I was a young stay-at-home mum to five children, and while I had always wanted to be a nurse I didn't think a career in this field would ever be achievable," she said.
She said she was encouraged to give the Diploma of Nursing a go and I found her teachers and class to be so supportive and pushed her to keep going when things got tough.
During her course she said she learnt skills including administering medications, drawing blood, taking blood pressures, dementia care, communication and cultural sensitivity, just to name a few.
She is now working as a nurse and as a Personal Care Assistant for a home care company.
"I love caring for the elderly and being able to put a smile on their faces makes my day," she said.
Caitlin is now planning on starting a Bachelor of Nursing/Midwifery at Deakin University next year.