New scholarship targets women in trades
/
A new scholarship will make it easier for south-west women to enter non-traditional trades.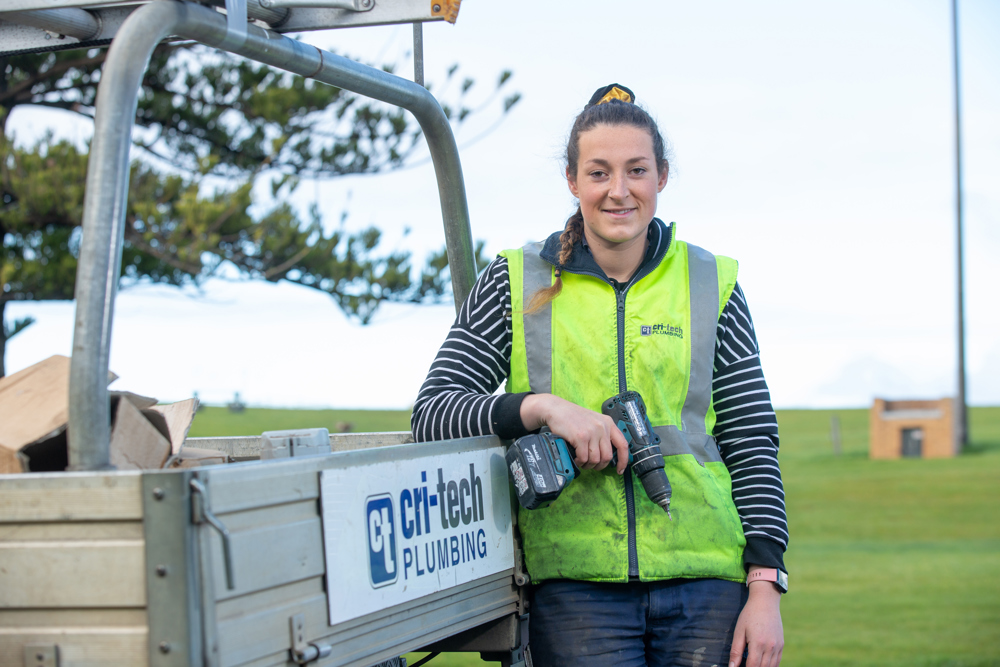 The Women in Trades South West TAFE – Portland Aluminum scholarship is worth up to $2000 and is open to women studying a non-traditional trade course at TAFE.
The scholarship covers courses such as engineering, automotive, plumbing, carpentry, civil construction, electrical, cabinet making and building, and can help with course fees, consumable and material fees, booklist items, industry events, PPE and tools.
While South West TAFE has hosted many successful female students in non-traditional courses, they are still greatly outnumbered by males.
However, high demand for apprentices and changing work environments have prompted a renewed push to address the imbalance.
South West TAFE manager of student services Bryan Amarant said the scholarship encouraged women to consider new trades.

"Just because traditionally a trade wasn't seen as a role for women doesn't mean they can't do it and be good at it," Mr Amarant said.
"The numbers have always been in favour of males being signed up as apprentices but the vast majority of our trade students are successful in entering their industry of choice and there's no reason women can't share that success."
Mr Amarant said the scholarship could inspire women to look at different opportunities in high-demand fields.
"We approached Portland Aluminum and they were keen to create a new scholarship for any female student at any South West TAFE campus wanting to enter a non-traditional trade," he said.
"I've got daughters aged 12 and 11 and wouldn't have any problem if they chose to go into a non-traditional trade," he added. "I think it would be a wonderful career move for them."
Mr Amarant said South West TAFE welcomed Portland Aluminium as a scholarship partner and appreciates its support of students wishing improve their skills and start a new career.
"We would like to hear from other organisations that could contribute to our existing scholarship program or potentially create a new scholarship for their industry," he said.
Apprentice plumber Shona McGuigan, who completed her Certificate III in Plumbing at South West TAFE and won the 2019 Victorian Apprentice of the Year title, welcomed the scholarship and said she hoped young women follow in her footsteps.
Ms McGuigan, who is now on maternity leave but plans to return to her job at Cri-Tech Plumbing Services, says the scholarship should encourage women to think about trade options.
"Women can work in any industry and there will definitely be work there for you. There shouldn't be any fear associated with joining males in an industry that in the past typically belonged to them. Rules and regulations have made it a safe space for both males and females to physically be on the job."
Plant manager Ron Jorgensen said Portland Aluminium was committed to building a diverse workforce and increasing the representation of women in non-traditional roles. "We are delighted to partner with South West TAFE to deliver their inaugural 'Women in Trades' scholarship, as part of our long-standing focus on driving diversity and equality in the resources sector," he said.
The Women in Trades scholarship is one of 15 scholarships worth up to $33,000 available for anyone studying with South West TAFE in 2021. These include scholarships for the dairy industry and agriculture, Koorie students and for each of the TAFE campuses.
People interested in scholarships can visit https://www.swtafe.edu.au/study/scholarships.