Bronson sparks a career in Engineering
/ Success Story
Studies in engineering and automotive have helped to spark a passion for a career in the engineering industry for Bronson Farley-Jull.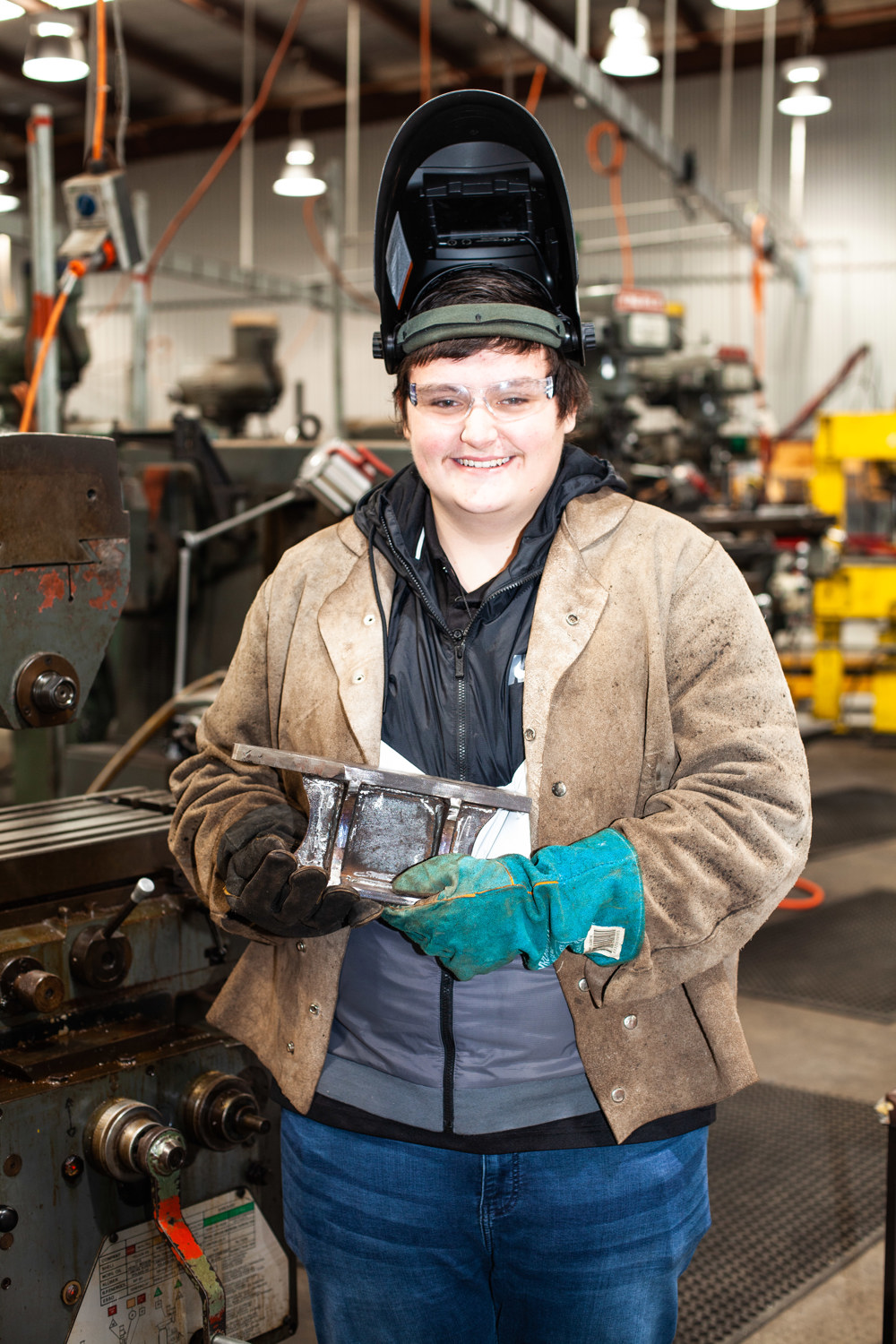 Bronson, 17, said he wasn't enjoying secondary school and at the suggestion of his mother, he met with South West TAFE staff and teachers who helped to guide him into a course that suited his interests.
He started a Certificate II in Engineering Studies Vocational Preparation and then went on to complete a Certificate II in automotive. Both courses were funded under the Regional and Specialist Training Fund.
"Engineering is something I had been interested in since year 10 at school and I really enjoyed what we did in our course," he said.
Bronson said he wanted to continue to learn new skills and the automotive course was the perfect next step for him.
"I wanted to learn how to repair an engine and how it worked and just increase my basic knowledge," he said.
Bronson said his teachers had been extremely helpful and he had gained important hand and electric tool skills which would help him in the future.
With the support of South West TAFE engineering teacher Jim Gannon, Bronson continued to be engaged in learning and is furthering his studies with a maritime course in 2019.
"Bronson came to us without too much of an idea about what he wanted to do with his future, but these courses have given him the skills and interest to continue his studies," Mr Gannon said.
Mr Gannon said Bronson, like so many disengaged youth, was craving direction and leadership while being challenged in a supportive environment.
"Once he realised his success depended on his effort and self-discipline, Bronson showed a lot of progress in his own personal development and classroom output," he said.
Mr Gannon said through his studies, Bronson had progress from having a negative experience in the education system to becoming someone who sought knowledge and saw the benefits of his hard work.
"It's a privilege to participate in building someone's self-confidence and self-esteem and Bronson has grown not only in these areas but has also developed vocational and life skills essential to progressing though his journey," he said.
Bronson is now looking forward to starting his maritime course and has his eyes firmly fixed on the future.
"The immediate goal is to get an apprenticeship in the engineering field," he said.
Bronson said he would definitely encourage anyone considering the courses to give them a go.
"If you like them you can do anything – they can take you down so many different paths," he said.