Career change pays off for award-winning student
/ Success Story
Stephanie Pemberton is an award-winning apprentice in both hairdressing and parks and gardens fields but is loving her new outdoors career.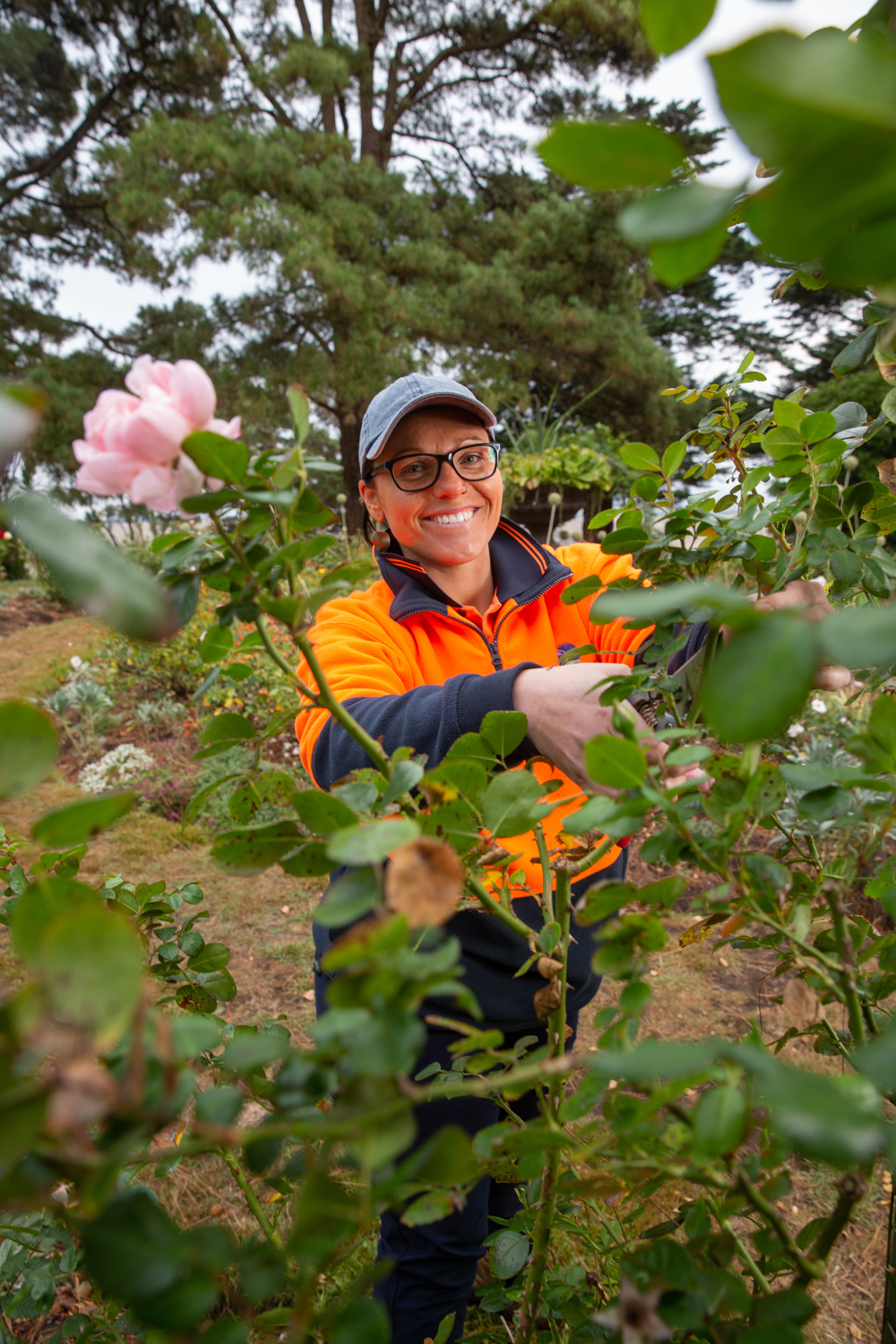 Working in the parks and gardens industry was not something Stephanie had ever considered but she counts herself so lucky to have found a new passion.
"I had been a hairdresser for years when an allergy to the colouring products forced me make a career change.
"I had no idea what to do next until I was offered a position on Corgangamite Shire's Parks and Garden's team and I love it," she said.
Stephanie said the teachers at South West TAFE had taught her so much and were always happy to help and share their years of experience.
During her course, she has learnt new skills including tree maintenance, plant nutrition, irrigation systems, weed, pest and disease control, pruning and applying chemicals.
"The best part of my course was that I was able to learn new techniques from my teachers and then put them into practice straight away on the job," she said.
Earlier this year Stephanie was awarded South West TAFE's Apprentice of the Year which was presented at its annual graduation and awards ceremony and she was also named a finalist in the Victorian Training Awards Apprentice of the Year category.
Stephanie is now looking forward to more studies and is excited about where her career can take her.