Dom lands his dream job
/ Success Story
Dom Currer completed a building pre-apprenticeship which gave him a flying start to his apprenticeship with Bryan and Petersen.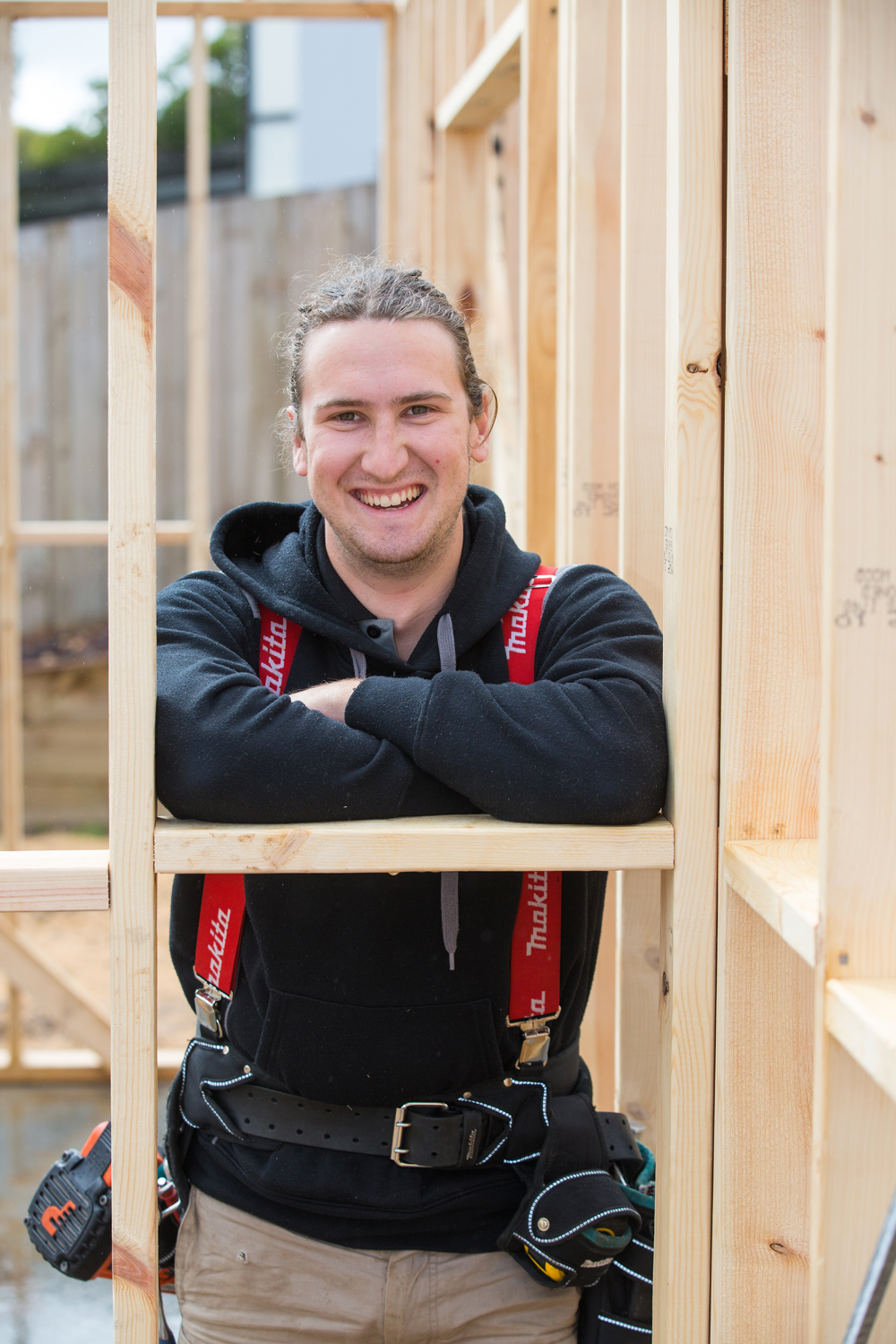 PERSISTANCE and hard work has paid off for Dom Currer, who has just landed his dream job as an apprentice with Bryan and Petersen Quality Builders.
"I was onto it really early in the year to get an apprenticeship and now I'm really loving what I'm doing," he said.
After finishing year 12, Dom completed a traineeship in learning support at Emmanuel College where he realised a career in teaching wasn't for him.
Dom said he then looked into studying nursing at South West TAFE but instead found that a pre-apprenticeship sparked his interest.
"I had always liked hands-on things and I love being outside so I thought I'd give it a crack," he said.
Dom said it was the best decision he had made and the pre-apprenticeship had allowed him to start smoothly at his apprenticeship at Bryan and Petersen.
"If I went straight in I think I would have feel lost, but the skills I had from my pre-apprenticeship really set me up.
"I would definitely recommend the pre-app to anyone. The teachers were great and really enthusiastic. They were really helpful and the opportunity to help build a house as part of the course was awesome," he said.
Dom said that while he was only in the early stages of his apprenticeship, he knew it was an industry he wanted to stay in.
"I'm just loving what I'm doing right now and I wouldn't have my apprenticeship without TAFE.
"Our teachers were always telling us about job opportunities and with their industry contacts and recommendations – they were so helpful in motivating all of us.
"It was such a great way to learn," he said.