How to become an accountant
/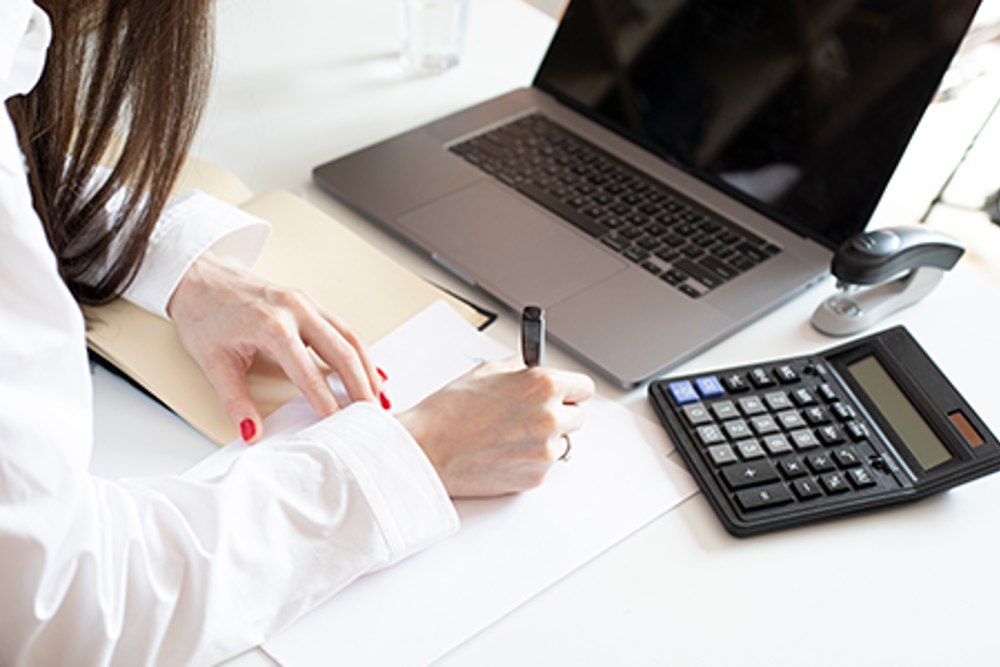 Are you detail-orientated, do you have exceptional organisational skills, and love working with numbers? Pursuing a future in accountancy could be the perfect career path for you. To become an accountant in Australia, you will need to have a tertiary qualification such as a Bachelor of Commerce or Master of Professional Accounting. Other requirements include passing the Certificate Public Accountant CPA or Chartered Accountant CA exam in order to practice. Bookkeepers and accountants who want to work on tax returns will need to ensure they are registered with the Tax Practitioners Board.
There is a lot to learn about becoming an accountant, and in this article, we will walk you through the fundamentals. Firstly, we'll discuss what professional accounting is and what it is that accountants do. We will then explore what valuable accountant skills and characteristics will make you most employable. If you're serious about becoming an accountant, we'll walk you through the necessary steps to achieve this goal. The first step is enrolling in an accounting course at TAFE. South West TAFE offers an educational pathway to becoming an accountant with a Certificate IV in Accounting and Bookkeeping. Finally, we'll share the good news about the salaries you can expect as an accountant or bookkeeper.
What is accounting?
Accounting is the process of recording, classifying, and summarising all kinds of financial transactions to extract useful information. The accounting process involves identifying, measuring, and translating economic information to the appropriate parties within a company. The purpose of accounting is to deliver financial data through statements and otherwise, which will assist managers in allocating resources for a company and other important business decisions. Accounting is used to track all financial transactions and record information about the company's finances. All this information can be used to determine how to invest money and, therefore, more smartly run the business.
An accountant is a highly-trained professional who supplies financial and tax services to individuals, businesses and/or organisations. They are responsible for maintaining financial records, preparing financial statements, and ensuring that taxes are paid on time. Accountants can find work in various industries, including banking, finance, and insurance. Beyond that, you can work as an accountant or bookkeeper for almost any type of company. Private accountants and the accounting department of all organisations are regarded as vital components of business across every industry.
Accounting is important for many reasons. Firstly, accurate financial information is essential for making informed business decisions. Knowing how much revenue your company is bringing in and being across your expenses makes it easier to know where to allocate resources. Good accounting practices can also help businesses avoid legal trouble and keep better track of their financial performance over time. Finally, practical accounting can give businesses a competitive edge by analysing their costs and improving profitability.
What does an accountant do?
Every accounting and bookkeeping role will differ depending on the employer and type of business you are employed by. That said, below are some general tasks and duties you would likely be responsible for in an accounting role:
Maintaining financial records - this includes keeping track of income, expenses, and other transactions.
Preparing financial statements - this involves creating reports that show a company's financial position at a given point in time.
Reconciling accounts - this means ensuring that all accounts are consistent with each other and accurate according to the Generally Accepted Accounting Principles (GAAP).
Analysing financial data and providing recommendations for improvement based on findings. Accountants often use analytical tools such as ratio analysis to evaluate a company's performance and make suggestions for profitability or cash flow management improvements.
Identifying trends in accounting data and using this information to predict future business needs or issues that may arise so they can be proactively addressed.
Assisting with budgeting processes by providing input on historical spending patterns and making recommendations for allocations in the upcoming budget cycle.
Administering payroll systems by processing employee paychecks and managing withholding taxes.
Responding to enquiries from internal stakeholders about accounting policies or procedures.
Collaborating with external auditors during audits conducted on behalf of shareholders or regulatory agencies.
If these kinds of financial and analytical responsibilities appeal to you, seeking to become an accountant could be the right move for you. The job market for accountants in Australia is strong, and there are many opportunities for advancement. This translates to job security and high earnings potential.
Working as an accountant in Australia can be a challenging, yet rewarding occupation. Pursuing a role in this field means you must be able to maintain high standards of accuracy and professionalism and adapt to changing regulations and technologies. A lesser-discussed advantage of becoming a professional in the accounting industry is that it's a profession that also offers diversity. Accountants can work in a variety of industries and sectors, and they have the opportunity to work with clients from all over the world.
Valuable accountant skills
Now that you know about the many benefits associated with this career, do you think you have what it takes to be the one who gets hired?
Some of the key skills employers are looking for when hiring an accountant in Australia include:
Strong numerical skills and the ability to analyse data - to manage financial information and identify any areas where money needs to be saved.
Good communication skills - to explain findings to clients and colleagues.
Attention to detail - having the sharpness to avoid mistakes and inaccuracies.
The ability to work to deadlines - this is essential as there are often tight deadlines to work to.
Organisational skills - the ability to multitask is vital as accountants need to keep track of a lot of information.
Strong problem-solving skills - accountants often need to find creative solutions to financial problems.
The ability to work independently - research and make decisions without supervision.
If you feel confident you can offer employers some of the above skills, read on to see how to get the qualifications and additional experience needed to enter this exciting field.
Accounting courses at TAFE
As discussed, to become a qualified accountant in Australia, you will have to complete a four-year degree (this may be reduced if you use the pathways from the Certificate IV to Diploma in Accounting), pass the CPA or CA exam. Bookkeepers and Accountants who want to work on tax returns will need to register with the Tax Practitioners Board. Daunting as this may sound, a fruitful career in accountancy awaits, and there's no better time than now to get started. Your journey to becoming a qualified accountant can begin with the Certificate IV in Accounting and Bookkeeping from South West TAFE.
The Certificate IV is a full-time TAFE course that utilises both online and on-campus learning. During this 12-month course, you will gain knowledge and expertise about payroll, accounting software, budgeting and forecasting, financial reporting, cloud computing and more. Upon completing the Certificate IV, you will be equipped to take on various accounting roles, such as a Payroll Officer, an Accounts Payable Officer or an Accounts Receivable Officer. Besides qualifying you for professions such as the above, the Certificate IV will not only prepare you for future accounting studies; you will also be qualified for employment as a bookkeeper. Check out this article if you'd like to know more about bookkeeping as a career.
Accountant salary Australia
Along with providing an exciting professional trajectory, a fully-fledged accounting career can offer fantastic financial benefits. For example, in Victoria, accountants typically earn an average wage of $77,348. Most accounting firms in Australia offer their employees a range of attractive perks. Many roles also offer a great deal of flexibility, as many accountants can work from home or on a freelance basis. Additionally, accounting roles are often engaging and challenging, leading to fulfilment and a general sense of accomplishment.
Something else to consider is the fact that after completing your Certificate IV in Accounting and Bookkeeping, you'll be qualified for bookkeeping roles where the average salary is $56,717 in Victoria. This is an excellent wage to earn while pursuing future studies to become a practising accountant.
We've explored what accounting is and what accountants do, the characteristics employers are looking for and which skills are most valuable. We have also discovered the many advantages of embarking on an educational pathway towards becoming an accountant. This exciting field offers job satisfaction and excellent salary opportunities. By enrolling in the Certificate IV in Accounting and Bookkeeping offered at South West TAFE, you'll soon be on the road to a successful career in finance. Once you've completed the course, you can even earn good money as a bookkeeper. This is all possible while continuing your future studies to become a qualified accountant. If all of this sounds like a winning plan to you, contact SWTAFE today and start your application to get started.