A passion for horses leads Chloe to further study
/ Success Story
A PASSION for working with horses has lead Chloe Canham to South West TAFE where she completed her VCAL studies and is now on her way towards her dream career.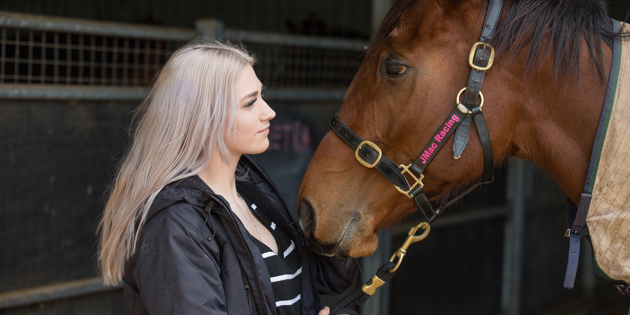 Chloe was in year 10 when she realised secondary school wasn't for her.
She decided to enrol in Foundation VCAL at South West TAFE when she discovered she needed her year 12 equivalent to make her dream of working in the horse industry a reality.
Chloe continued to progress through her VCAL studies and completed her Senior VCAL at the end of 2018.
She has just been accepted into the Diploma of Equine Management course at Marcus Oldham College in 2019 and can't believe what she has achieved.
"I've always had a passion for horses, and started riding horses at a young age. I think mum thought it was a phase but it never passed and I don't think it ever will," she said.
Chloe said she was so excited to be working towards her goal of one day becoming a veterinary nurse or horse trainer/breeder.
She has also gained work with a local horse trainer and loves it so much that she doesn't even mind the early morning starts.
Chloe said her time at South West TAFE and the opportunity to undertake work placements had steered her studies in the right direction.
"I wouldn't have had the chance to do the work placements if it wasn't for TAFE. TAFE has given me a more flexible style of learning that was a way better fit for me," she said.