Bianca returns to study and has eyes set on a career in education
/ Success Story
SINCE starting the VCAL Young Parents program at South West TAFE, Bianca Tamburro's life has turned around and she has her eyes firmly set on a career in the education sector.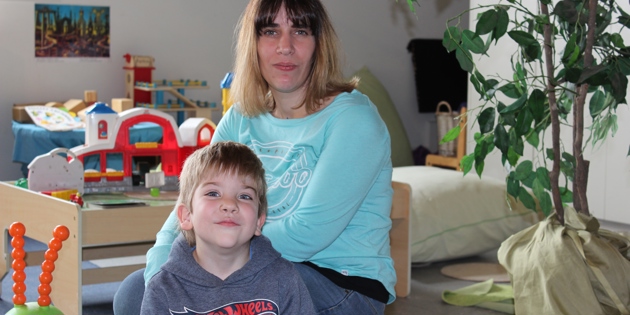 When Bianca was 16 she needed a new direction in life so she left school and started working.
After a year in the workforce she returned to school, but realised she wasn't happy so she returned to work.
She said it wasn't until years later that she saw an advertisement for VCAL Young Parents at South West TAFE and said it was the perfect fit for her.
"It was a dream of mine to achieve my VCE," she said.
Bianca has completed her Senior VCAL this year and said she couldn't have done it without the Young Parents program and the support from the teachers who she said had worked so hard to help their students.
Bianca's son Jacoby was three years old when she started her Intermediate VCAL and she said it was so beneficial to have him looked after by a qualified childcare educator in the same room while she studied.
"It's been such a positive experience for myself and the other parents. To be able to bring our children to class has made the decision to transition back to study more achievable for many of us.
"Everyone was here because they wanted to study and achieve their VCAL and continue on to employment or further study," she said.
Bianca said she loved her course and had made new friends and connections in the community.
"It's really helped me to find my way. I wouldn't have even contemplated finishing school if this program wasn't available," she said.
Bianca has now been inspired to go on to further study and is about to enrol in the Certificate III in Education Support at South West TAFE.
"I'm really excited about it and with my personal experience I'm hoping that I might be able to help other students at school," she said.
Not only has Bianca been inspired to go on to further study, her confidence has grown so much that she is even considering volunteering for the SES so she can give back to the community.
"I almost wish this course wasn't ending – it's opened my eyes to how I can contribute to the community."