Gillian finds inspiration in arts course
/ Success Story
Gillian Jacobs had always loved painting, but an arts course at South West TAFE inspired her more than she imagined.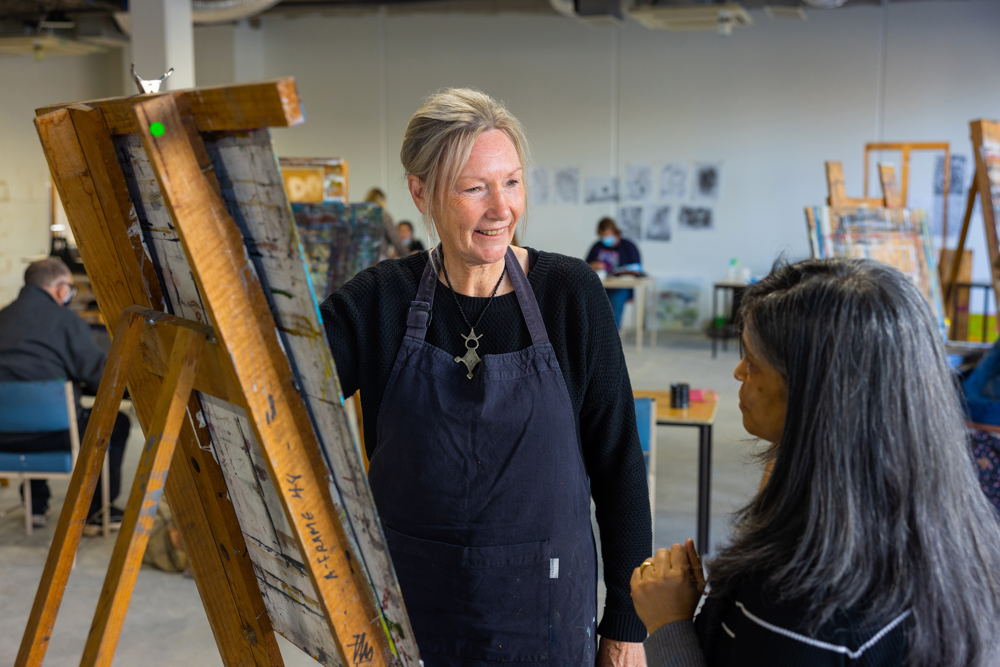 "I have painted in watercolour for many years, but although I now have the time in my life to do so, I needed to be around like minded people for inspiration and motivation," she said.
Gillian said the Certificate IV in Visual Arts at South West TAFE was just what she needed.
"The dedicated teaching staff are encouraging, supportive and the creative thinking exercises have been invaluable.
"I am now using watercolour and in a way that I never would have thought of," she said. 
During the course, Gillian said she had thoroughly enjoyed print making and was excited to explore the different techniques further. 
She is now looking forward to putting the skills she has gained into practice in her studio.