Josh pursues his dream of becoming an author
/ Success Story
Josh Addinsall studied VCAL at SWTAFE and is now at university pursuing his dreams.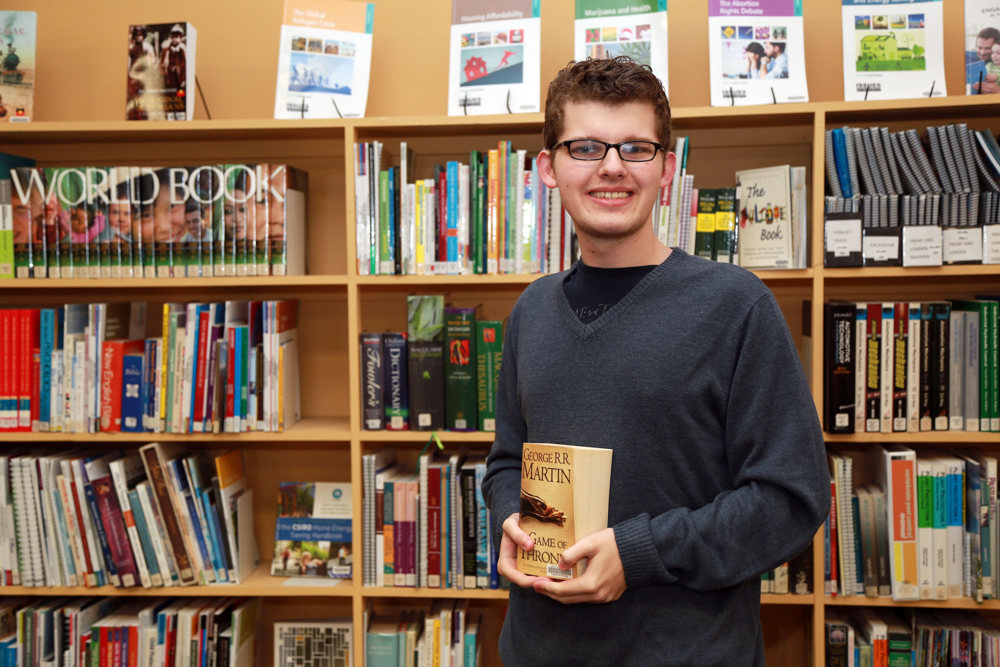 After leaving school in year seven, Josh Addinsall now has a new direction in life and is currently studying at university in Ballarat.
Josh completed his Victorian Certificate of Applied Learning (VCAL) through South West at Hamilton last year and is now working towards his dream of becoming a published author.
Before Josh started his VCAL studies he had no real direction.
"Back then I was uneducated and I never thought I'd be able to achieve what I have," he said.
In 2012 he found TAFE and it was a great next step to learn in a positive environment.
Josh said with the encouragement of Hamilton's TAFE teachers he started a Certificate of Work Education where he was able to gain the skills to take him into two years of VCAL studies.
"In hindsight it was really good for me. My writing improved and so did my social skills," he said.
The aspiring novelist said he had great teachers who created a positive atmosphere and really helped him through his studies.
"They were so encouraging and they take such pride in their students," Josh said.