VCAL studies open a world of opportunities to Josh
/ Success Story
Completing VCAL studies at South West TAFE have led to a new volunteer position and further studies for Josh Hicks.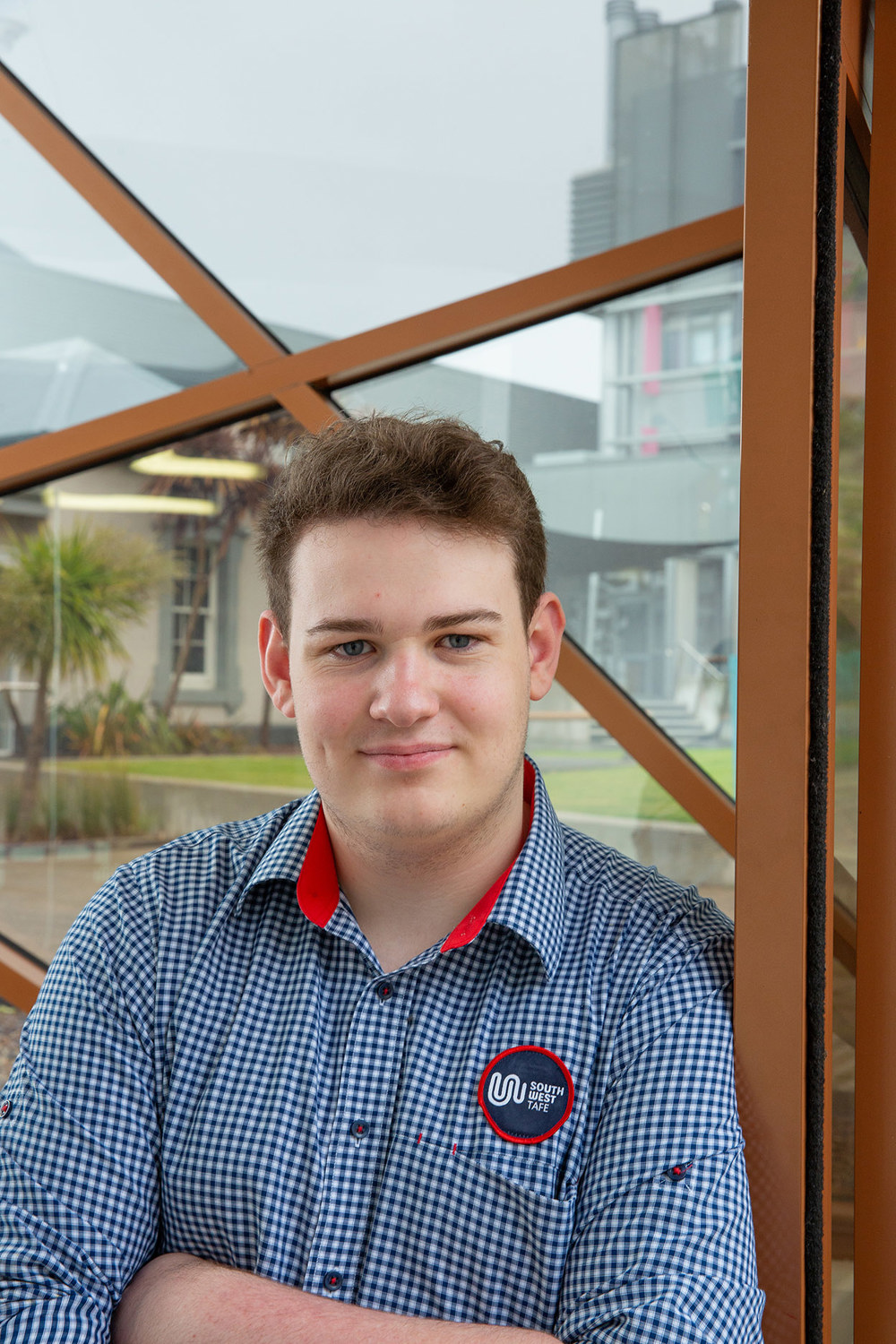 Warrnambool VCAL student Josh Hicks has a new direction in life after completing Foundation, Intermediate and Senior VCAL with South West TAFE.
Josh was experiencing anxiety early in his secondary schooling so decided to take a break from education for three years.
After trying a number of different options, he discovered VCAL at South West TAFE and it worked for him.
"Thanks to the teachers and support staff I was able to overcome my anxiety. I was able to see what options were open to me," he said.
During his course Josh helped drive a Warrnambool East Primary School mentoring project and taught other members of the class how to use technology.
"I'm always helping people out fixing their IT problems and it's something I really enjoy so I'll see where it takes me," he said.
Josh impressed South West TAFE's Centre for Technology and Innovation team so much that he was successful in securing a volunteer position.
Josh was also successful in winning the 2019 Youth Student of the Year at South West TAFE's annual Graduation and Awards ceremony in March 2020.
He now has plans to start studies in Information and Digital Media Technology with South West TAFE this year.
He also has plans to complete a qualification in Training and Assessment to one day teach in the IT field.