Outstanding student winner sets a high standard
/ Success Story
Lesley Bastock-Lewis completed the Diploma of Nursing and is now loving her work at Western District Health Service.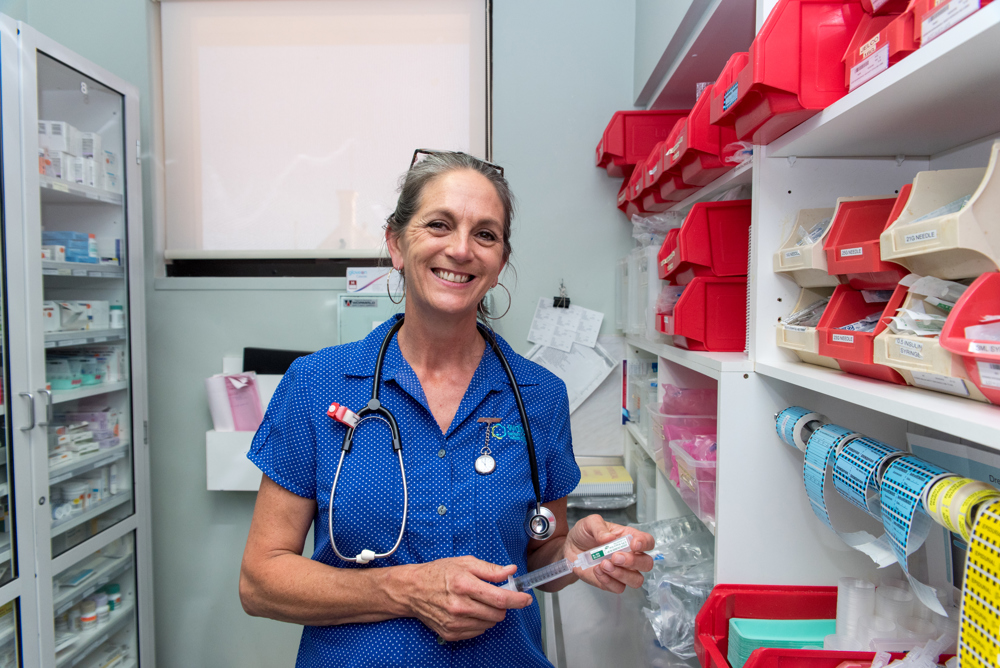 Apart from raising eight children with husband Bruce and working their sheep and cropping farm north of Hamilton, Lesley Bastock-Lewis has transformed into an award-winning student with a new career in nursing.
Ms Bastock-Lewis won the South West TAFE Outstanding Vocational Student of the Year earlier this year and placed in the top seven at the Victorian Training Awards.
She has been quick to find work from her nursing studies with a graduate position at Western District Health Service.
Ms Bastock-Lewis said she felt very proud of winning the awards and had set very high goals for herself over the two years of her course.
Those high expectations have paid off. "The Diploma opened a whole new world for me," she said. "You're only limited by your imagination and your own ambition."
Ms Bastock-Lewis achieved excellent academic results, glowing reports from clinical placements and was also recognised as an outstanding student by the Australian Nursing and Midwifery Federation.
Ms Bastock-Lewis had lived in an Aboriginal community for seven years, been a full-time mum and worked in clerical and aged care fields before meeting Bruce and moving to the farm.
"My plan was always to do nursing but different circumstances took me away from it," she said. "Now it was the right time and the right place."
Ms Bastock-Lewis says the course was challenging but worth the effort. "The delivery was sensational," she said. "We were blessed in Hamilton with really good lecturers who are passionate about nursing and educating really good nurses, not just ticking off boxes.
"It's been a great head start to my career."
Her role as a graduate nurse at Western District Health Service has confirmed her enthusiasm for working in the field. "I've been lucky enough to be on surgical ward for the first few months which has been outstanding. It's been a great consolidation of skills I learnt during the course," she said.
After her graduation year, Ms Bastock-Lewis will consider further study, potentially in aged care, dementia studies or a Bachelor of Nursing.
"I'm leaving it open-ended until the end of the year," she said. "I'm 51 so time is against me but I want to work everywhere that I can," she said.