Jobs for creatives
/
Working as a creative is an alluring prospect, and with many remote options becoming available, there is no shortage of job opportunities. Creative careers demand imagination and innovation and, in turn, offer rewards and exciting career incentives such as flexible employment and fulfilling work.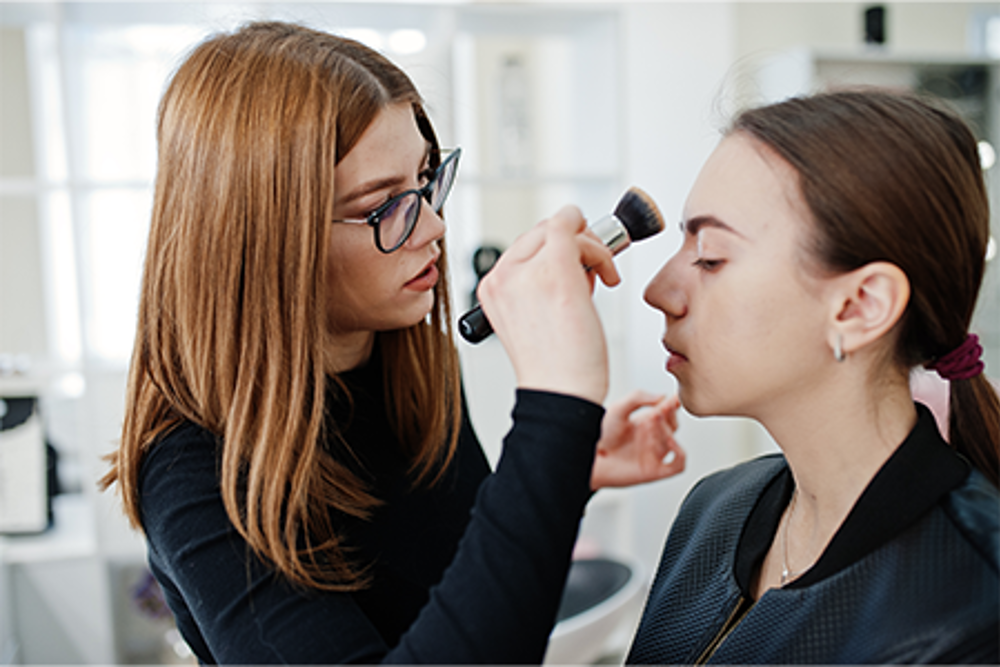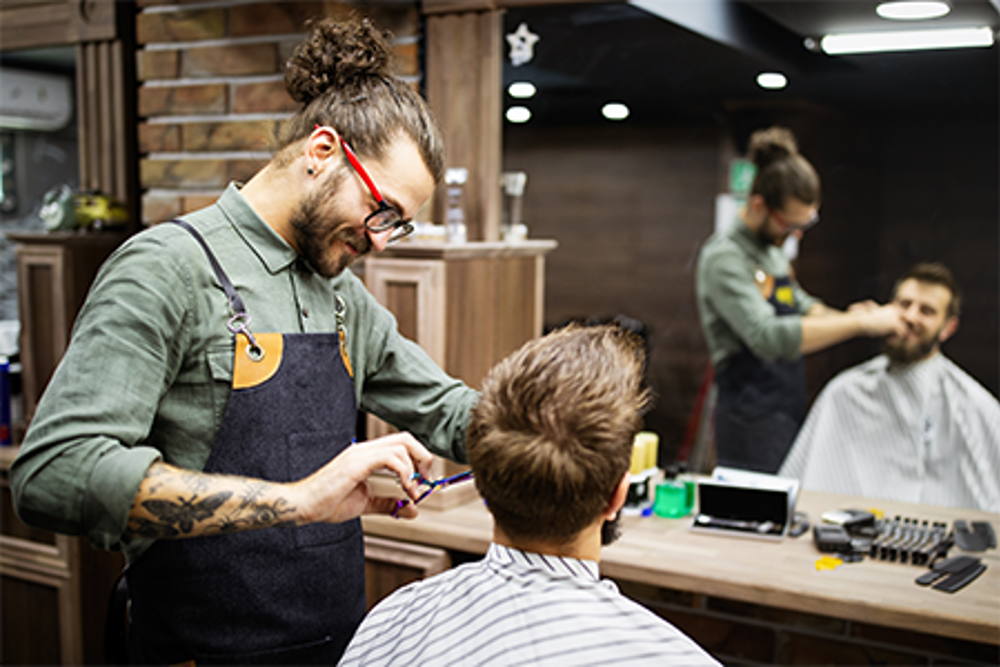 There are many opportunities in creative fields as long as you are motivated and passionate about your chosen career path. This article examines the prospects and benefits of working in a creative field. We'll also take an in-depth look at five creative career paths you may want to consider.
Creative careers in demand
Creative jobs are doing well in Australia, with the average wage for creative workers being 24% higher than the overall Australian workforce. Additionally, job growth in the creative industry is nearly double that of other occupations. Not only is there evidence of growing prospects, but creative careers also provide significant benefits. Some benefits that those in creative jobs experience include:
Flexibility
Creative careers often allow you to choose your hours, free of the rigid 9 to 5 structure. Many creatives even develop their own freelancing businesses as their sole or additional income source.
Inspiration
Working in a creative environment inspires innovation, allowing you to develop your skillset further and potentially pioneer a new technique.
Enthusiasm
Creative careers strengthen your ability to self-motivate and take the reigns of your professional development.
Networking
Successfully sourcing connections with other professional creatives and future clients is crucial to your success. By gaining experience in networking, you'll gain stronger communication skills and greater confidence.
Creative skills
Creative careers are also beneficial for professional development, encouraging skills development such as:
Teamwork skills
Creative teams often require different skillsets and approaches, meaning you'll need to adapt quickly to working with others.
Design skills
No matter the creative field, whether furniture making or makeup artistry, you'll need to develop an eye for detail. Because of this, you may naturally improve your design and aesthetic skills.
Problem-solving skills
As a creative, the problems you face will have endless solutions. This means that you'll develop versatile problem-solving skills and the ability to choose the best solution for each client.
If you're interested in a creative career, studying at SWTAFE will present you with many creative job opportunities.
Makeup artist
Makeup artists (or MUAs) are extremely popular as social influencers and entrepreneurs and earn an average salary of $50,000 per annum. Makeup artistry also plays an important role in creative industries such as film, stage, television, and fashion. Additionally, MUAs also work in retail and events, helping individuals achieve the perfect look.
As an MUA, you must understand all the details about skin types, face shapes, and application techniques. The face is your canvas! Makeup artistry is about more than just making someone look pretty. It can also involve using prosthetics, airbrushing, and painting to achieve fantasy and horror designs.
To start your journey as an MUA, SWTAFE offers a huge range of courses, including:
You can read more here if you'd like to learn more about working as a makeup artist.
Hairdresser
From mohawks and mullets to wolf cuts and bobs, hair can allow great creative expression. When working with clients, hairdressers and barbers can be creative with their cuts, colours, and styles. Additionally, hairdressers must have an eye for detail and a dedication to sanitary practices.
SWTAFE offers numerous courses to prepare you for work as a hairdresser or barber, including:
Nail technician
Working as a nail technician is a fun and creative career, with many experimental designs currently trending in the nail art world. Nail technicians are skilled in maintaining and decorating carefully groomed fingernails and toenails with different colour polishes and decals. On average, nail technicians earn $55,000 a year performing pedicures, manicures and nail enhancements on their clients.
Becoming a nail technician does not require any formal qualifications. However, poor hygiene practices and techniques will quickly tarnish a nail tech's reputation. Learning the best practices as a qualified nail technician can improve your chance of success.
SWTAFE can help you begin your career as a nail technician with our Certificate III in Nail Technology. This certificate teaches you skills in manicure, pedicure, gel and acrylic nail enhancements and nail art. To enrol in this course, you must be at least 16 years old and have completed year 10 or equivalent. You'll also need to complete a Police Check.
Additional courses offered at SWTAFE that can prepare you for work as a nail technician include our:
Commercial cook
Commercial cook might not be the first thing you think of when it comes to creativity, but as a cook, you'll have the opportunity to create, plan and cook exciting menus with any combination of dishes. As a cook, you'll make an average salary of $57,000 per annum in Australia and help with a number of tasks such as:
Supply management
Menu planning
Food preparation and presentation
Cleaning
If you're interested in exploring a career as a commercial cook, check out our commercial cookery classes below:
Certificate III in Commercial Cookery

This course will teach you skills in food safety, hygiene, supply management and overall cookery skills. This course provides you with hands-on skills and experience at our Warrnambool location and will prepare you for a career as a cook in restaurants, hotels, clubs, pubs, cafes and coffee shops. Enrolling in this course requires participating in a careers consultation with the Pathfinders Skills and Jobs Centre before commencing.

Certificate III in Commercial Cookery (Apprenticeship)

This course is for employed apprentices in cookery positions. It offers the same skills as the regular Certificate III. The only entry requirement for this course is an apprenticeship with a registered employer.
Furniture maker
Furniture makers, also known as cabinet makers, are woodworkers specialising in furniture making. This job is highly creative and hands-on, enabling you to design, build and even restore furniture such as cabinets, tables, chairs and more.
At SWTAFE, we offer two courses in furniture making:
Certificate II in Furniture Making

This pre-apprenticeship course will teach you skills in carpentry, furniture making and cabinet making and covers basic furniture-making requirements such as safe hand and power tool use, understanding joints and construction, furniture assembly and static machine use. There are no entry requirements for this course.

Certificate III in Cabinet Making (Apprenticeship)

This apprenticeship course will prepare you with the tools you need to go into a fully-fledged furniture-making career, learning in-depth, hands-on skills in selecting and measuring timber and installing and fabricating custom furniture and cabinetry. This course requires current employment as an apprentice in the cabinet-making industry.
Creative Jobs
This is only a small list of the many creative careers that you can pursue. There are heaps of ways to work in creative jobs, such as painting and photography. You could also consider writing or graphic design. Or you might consider a pathway in web development, creatively solving problems and building functional, beautiful websites.
Other creative jobs to explore include:
Packaging designer
Set designer
Media editor
Media designer
Interior designer
Event planner
Journalist
Illustrator
Tattoo artist
Realistically, any job can be creative with the right mindset and approach. The most important thing you can do to further your career is to show a willingness to learn. A creative career allows you to control your professional development and work in a field that interests and motivates you. SWTAFE offers numerous creative courses and opportunities in addition to the five discussed.
Contact us today to learn more about the pathways available at SWTAFE.